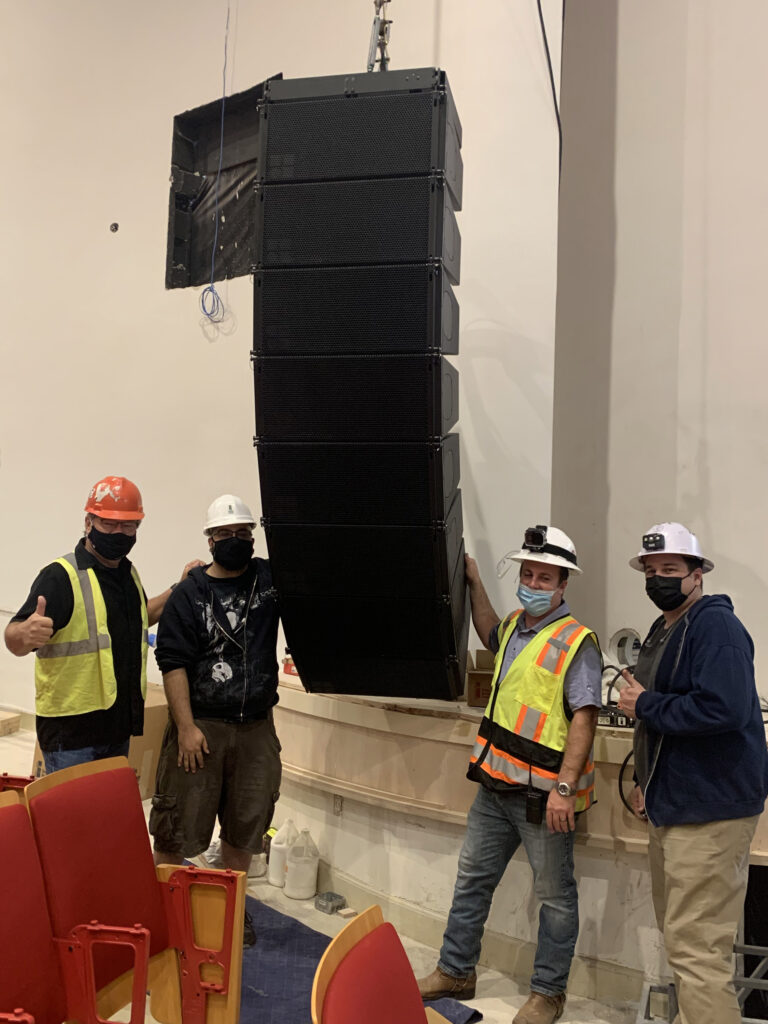 Audio Installation
Your acoustical environment is determined by your building's design and interior. We'll work with you to design a professional audio installation that will bring out the ideal sound for your venue.
Installing dynamic sound
Carlton Audio Services has the audio installation expertise to install pro audio systems for all types of venues, including television studios, performing arts centers, cruise ships, discotheques, amphitheaters, exhibition halls, and houses of worship.
Audio installations meet all local electrical codes and our rigging exceeds a seven-to-one safety factor.